Kingdom Exchange Ministries
Welcome to Kingdom Exchange Ministries (KEM).
Kingdom Exchange Ministries is a multi-cultural, multi-generational church in Brompton, Medway. It is an exciting place where people find meaning and purpose for their lives and where lifelong friendships are formed out of love, support, encouragement and accountability.
We are a modern and contemporary church, active in the community through our charity Brompton Community Shop, and our sister ministry BU Mentoring. We are driven by a fervent conviction that Jesus and Christianity are still relevant, and the answer for the world's struggles.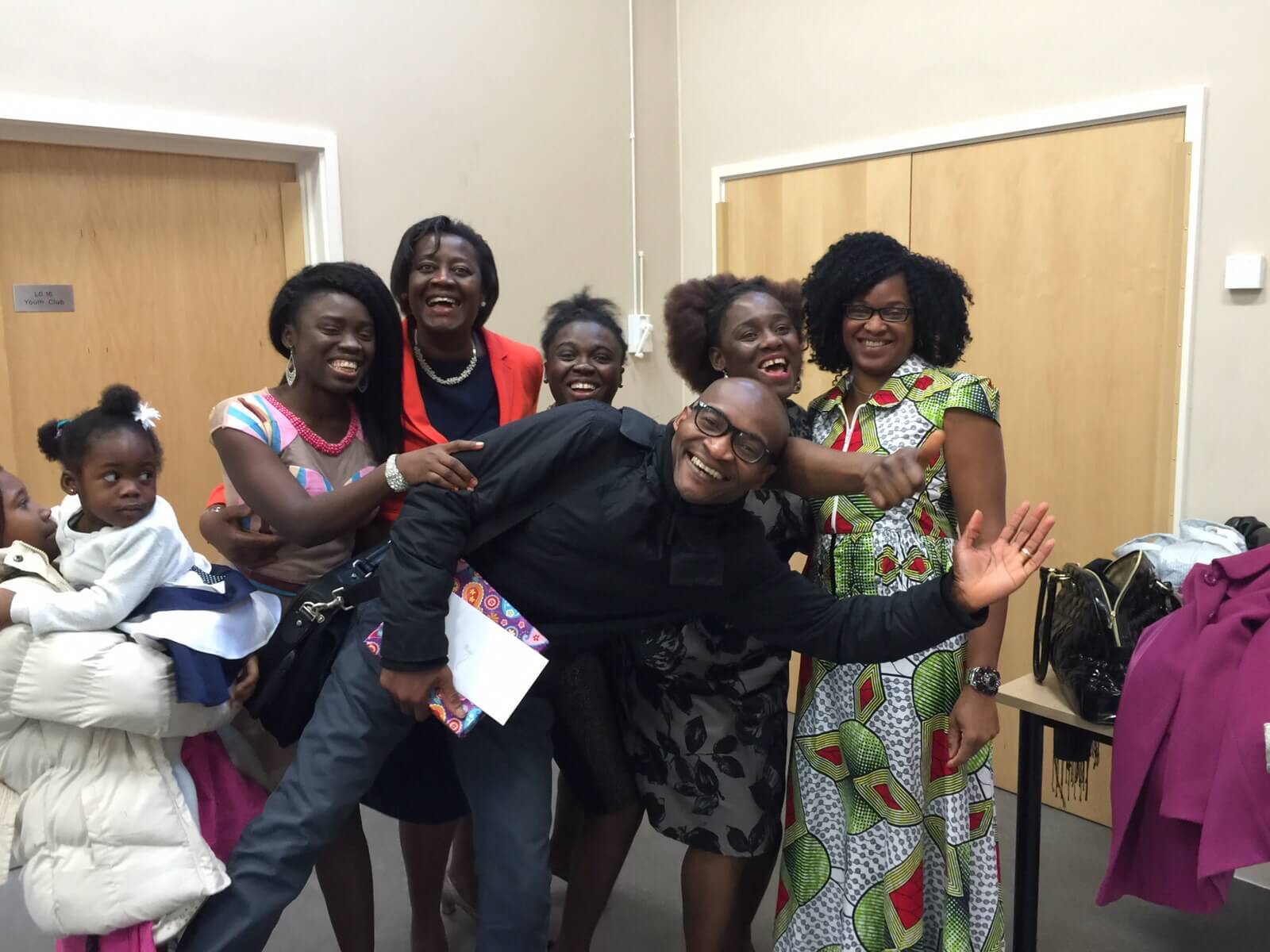 With a message of truth, hope and love, we are passionate in worshipping God. It is part of our mandate to develop and release people to fulfil their God given potential, whilst working together to fulfil a common vision of reaching the people of Brompton, Medway and beyond. We are dedicated to showing compassion to those in need, and through a variety of solid teachings, we actively encourage the spiritual and practical growth of our members, equipping them for every good work in the community. We have an unwavering belief that "God accepts us as we are, to change us from who we were to who he wants us to be". At Kingdom Exchange Ministries, we welcome all people no matter their age, ethnicity, background, orientation or history.
Free from all gimmicks and showmanship, at KEM, we go back to the basics where our primary focus is to be enriched by the word of God, worshipping Him in spirit and in truth.
You have found the right church if you are looking for one in the Brompton, Gillingham and Medway area, that has a heart for people or simply a place where you can belong. So come along to one of our services! We look forward to seeing you and getting to know you better.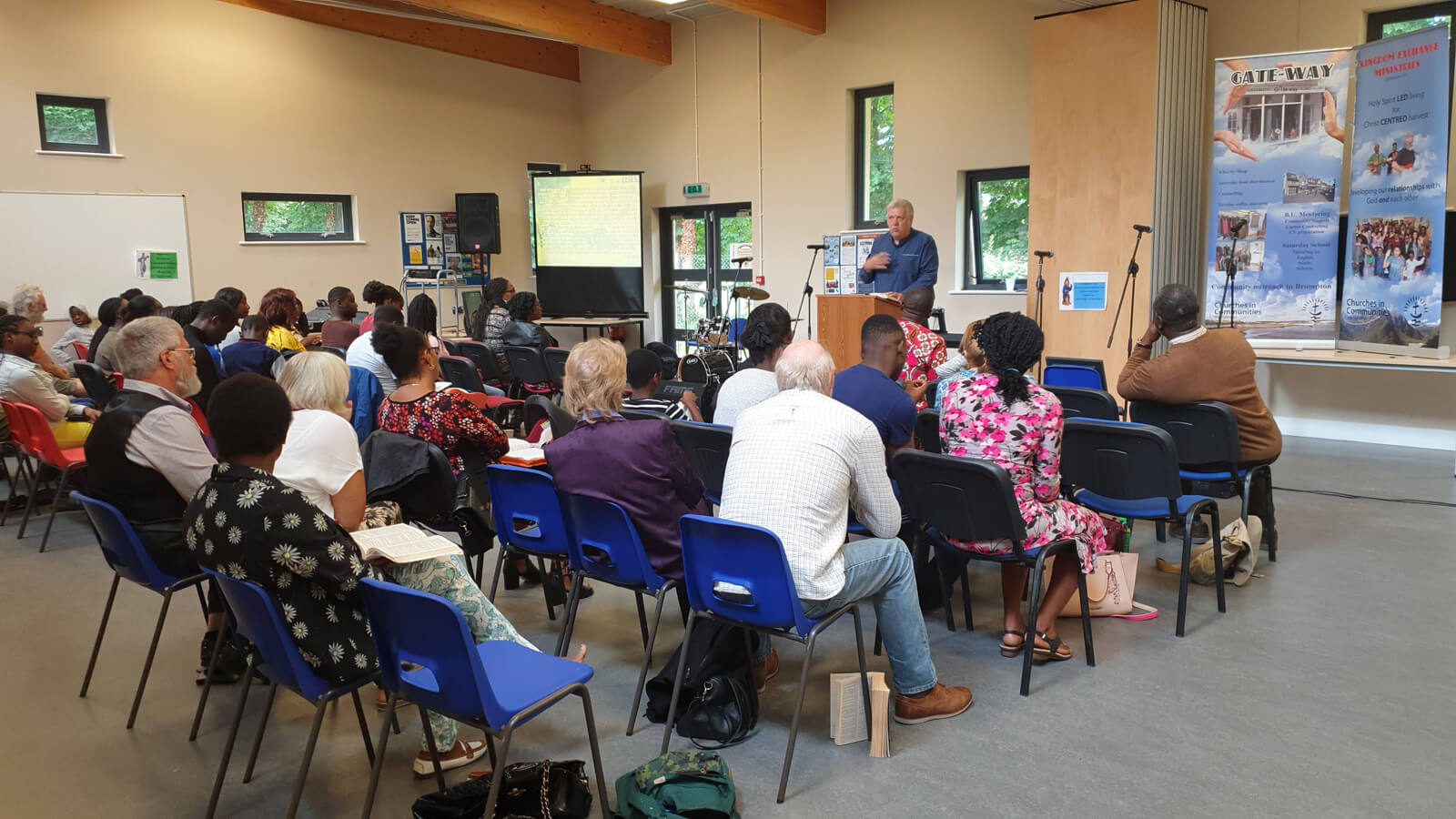 Our Services
We meet on Sundays from 10.00 am to 12.45 pm at The Lampard Centre, Sally Port, Gillingham, Kent, ME7 5BU
We meet for bible studies on Tuesdays at The Hub, Brompton High Street, 13-15 High St, Brompton, Gillingham, ME7 5AA.
We meet in a recently built and comfortable MOD building which seats a total of 300 people in both halls, with provision also for our youth and children to meet. On arrival, you could park your car at the car park and follow the paved footpath to the entrance door or if by foot, entry is through the mesh fence gate, follow the paved footpath to the entrance door where you will be given a warm welcome.
We encourage active participation in all activities and programs, but also provide a non-pressured environment for new visitors and people just wanting to "check us out". Our services tend to last about 2 hour 45 minutes. We serve refreshments after the service, so that people have space and time to meet with new and existing friends to enjoy fellowship.
What We Believe About God
We believe the Bible is God's word for all people, that it is perfect ultimate truth, and the road map for the Christian life.
We believe that God is the creator of the universe and exists as one God in 3 persons – Father, Son and Holy Spirit.
We believe Jesus came to earth as a man, but He was also fully God. We believe He died on a cross and rose again, and that in Him, all people can be saved to have eternal life with God the father.
We believe that from the moment someone comes into relationship with God that He lives in them by the Holy Spirit, and that He brings God's power and wisdom for every believer to live the life God intended for them.
Mission Statement
Our focus at KEM is intimacy with Jesus. Our mission is through teaching, discipleship, fellowship, evangelism, ministry and worship, to create an environment in which members are encouraged to seek and develop a personal relationship with God, which transcends to all areas of their lives. (Matthew 6:33)
Vision Statement
We aim to be a place where lives can be transformed out from darkness, and into God's marvellous light. Through love, support, encouragement and accountability, our family orientated church hopes to live out Christ's love in our service to the local community and beyond.
The purpose of Kingdom Exchange Ministries existence is four-fold:
• To encourage people to come to the saving grace of God and having a relationship with Jesus.
• To encourage people in the knowledge of God.
• To encourage people to grow in relationship with God.
• To encourage people to overcome the physical and emotional challenges they face.
Our belief is to be centred and hinged on the truth of the Bible, which enables us to be passionate and unwavering in compassion for the less privileged in society.
Giving & Donations
Kingdom Exchange Ministries is mainly funded through individual donations.
As a church, we follow the Biblical principal of cheerful giving which means giving "purposefully". Individuals are however free to give if and as they wish – without any obligation or pressure.
If you would like to make a regular donation, please contact us to set up a standing order.
If you would like to make a donation by card, please use the secure form provided here.
Sunday Service 10.00-12.45 at The Lampard Centre, Sally Port, Gillingham, Kent, ME7 5BU
Tuesday Bible Study at The Hub, Brompton High Street, 13-15 High St, Brompton, Gillingham, ME7 5AA.
Tel: 01634 845913
Email: info@kem.org.uk
Reg. Charity No. 1130130